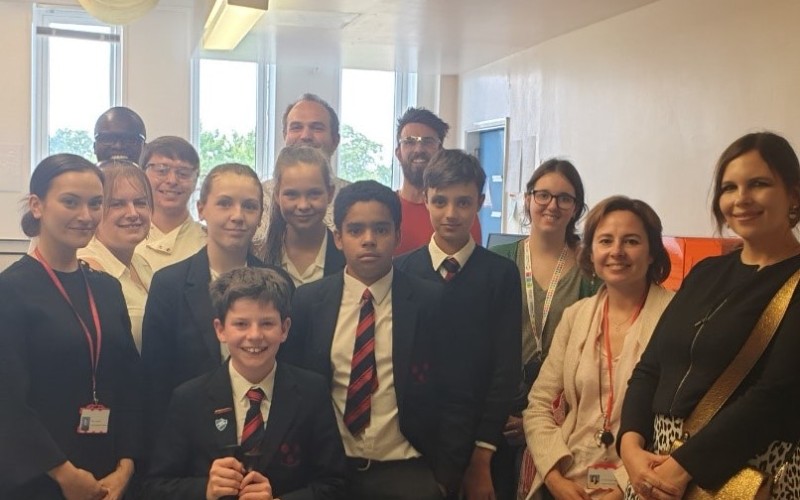 It is extremely important for links to be made between businesses and schools. At GSL, we are invested in schools by creating competitions and events that are completely free to help create these crucial links.
Sarah Andrews from GSL Education, organised a Science Week inspired activity for all the schools in Kent. Motivated by the growing concerns around plastic pollution, Sarah encouraged young scientists to devise a strategy or device that could either prevent dangerous waste plastics from reaching our waterways and oceans.
One lucky school- St Edmunds were chosen to visit the University of Kent, to present their ideas and find out more about the fascinating work taking place there. GSL would like to thank Dr Robert Barker and his team at The University of Kent for hosting a truly inspirational visit, for our lucky, talented chemists. Dr Barker gave a riveting talk explaining his career developments and some of the projects that have led him to his current role. The students were able to present their ideas. He was very impressed saying:
"The hardest thing is to make something simple and cheap; your ideas are very interesting and could solve lots of problems- you should patent them!"
One idea was directly related to the University's work on building materials on a molecular level, involving blending a magnetic material with all plastic packaging. The plastics in the waterways and oceans would then be collected by boats with a magnetic attachment and deposited when the vessels docked.
"I was pleased that Dr Barker liked our idea and thought it would work." (Patrick)
A second idea was a recycling box for plastic, which would shred the material, melt it using solar power and then collect it as a single block, which would ideally be collected and recycled into new products.
"I'm really proud of our idea." (Orla)
"In the real world there are no clear divisions between Physics, Chemistry, Biology, Engineering; it's when you combine your knowledge of all of them that exciting things happen. That's what you have done with your ideas." (Dr Barker)
The group was then invited on a tour of the laboratory with demonstrations of current research explained by PHD students such as: designing and testing Lego pumps for controlling syringes; a device that could be worn like a watch, that could detect and cure cancer, and the use of a 3D laser printer to create equipment to test ideas on separating molecules and controlling their direction of travel.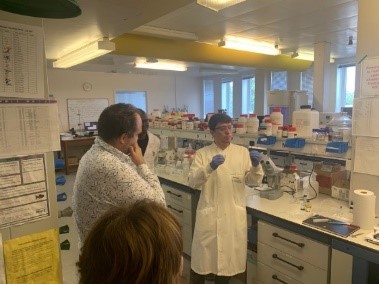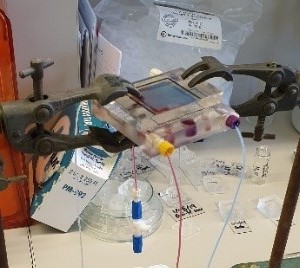 "The Lego pump was the best – and such a huge saving from £3000 to £40!" (Christopher)
Following the visit, Dr Barker stated:
"I thought that the winning ideas proposed by the pupils were fantastic."
GSL education have also offered a number of other competitions in the past including: A Roald Dahl competition, an Easter Focus competition, and a Forest and World Poetry Day competition.
If you have any ideas for future, free competitions that GSL could offer please let us know.
"We at GSL Education are proud to be more than a teacher and support staff agency, it is days like this that show how building a close relationship with our schools can help have a really positive impact in the educational experiences of children." (Louise Latter, Kent Branch Manager)